IED

Terrorism

: 
i-e-d  'ter-ər-ˌi-zəm
The use of violent acts and Improvised Explosive Devices to kill and frighten the people in an area as a way of achieving a political, social or religious goals.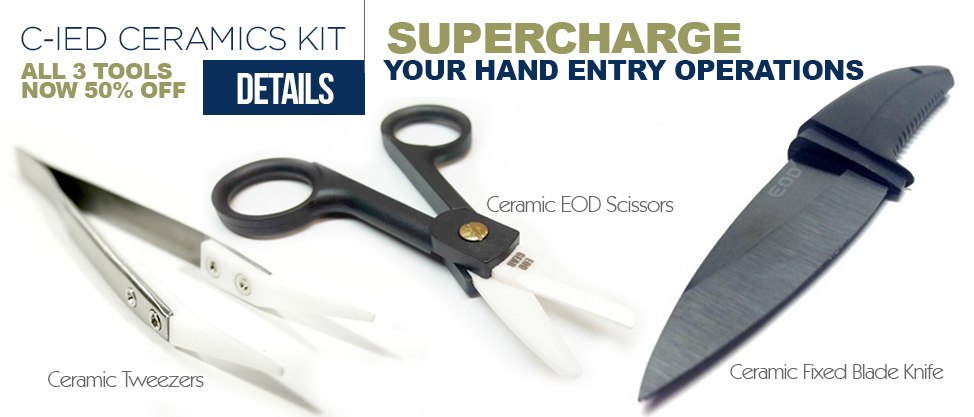 ---
 CVE Service Disabled Veteran Owned Small Business
UNIQUE ENTITY ID NB2RPSSAB614
DUNS 032583797 CAGE 6VW15

---
Why Training Center Pros?
Training Center Pros understands the threats, the risks and the mechanics of terrorists and their favorite tool, the IED.  Working within our client's guidelines, we present mission-specific training and gear for your command, university or business that increases awareness shedding light on this dark and too often ignored threat.
Training Center Pros offers several training options.  We come to you at your facility or maybe you'd like to take in what Nashville Tennessee and the surrounding area has to offer. 
Most of the time, it's easier for us to deploy a couple of instructors and required gear to come to your location.  That gives your people the ability to maintain continuity at work, stay close to family and save money.
Traveling to our location opens the doors for team building and the most dynamic training that you'll be exposed to.  When we have home  field advantage, we have all of our tools at our disposal to give your team the highest quality and most in-depth training available.
Our Training Clients include USAF EOD and DHS Bomb Appraisal Officers in Advanced IED Electronics, DEA and SFG in Sensitive Site Exploitation and IED Forensics, USACE, DOC and DOS personnel prior to deployments to AFG, Educators, SWAT Teams and many more.
To get started with us, use the Contact Us page to discuss your particular needs and concerns.  
Training Center Pros Customers
| | | |
| --- | --- | --- |
| | | |
| | | |
| | | |
| | | And many more.  Training Center Pros, Inc. and EOD-Gear.com look forward to providing excellent service, training, devices and equipment for you and your command. |
| | | |
| | | |
| | | |
| | | |
| | | |
| | | |
| | | |
| | | |
Top of Training Center Pros IED Terrorism Resource

Training Center Pros, Inc. is a Service Disabled Veteran Owned Small Business specializing in IED's, WMD's, Training and Gear.
Use this form to contact Training Center Pros and EOD-Gear.com
This IED Training Kit gives the instructor a superior platform to introduce, present and teach the basic information needed for basic IED knowledge.
Looking for an IED Evidence Collection Kit that gives you the capability to sample, verify, desensitize and package suspect hazardous liquids and dry materials for transport and disposition?
Looking for EOD Tool Kits for you, your team or your unit?
Find the EOD Equipment that your team needs from the basic tools to the advanced technology used by the Tier 1 units.
Mine Probes are available for those EOD Techs and Deminers that are conducting operations throughout the world.
Looking for IED Components to build your training devices for your command?
Inert Explosives from Training Center Pros and EOD Gear give your training scenarios a realistic look.
IED Training Aids - Training Center Pros manufactures IED and WMD training aids and systems to give troops the best look before going live
Warrior Assault Systems Nashville Tennessee and around the world by Training Center Pros and EOD-Gear.com
Having EOD Night Vision equipment is now a necessity rather than a Nice-To-Have.
Quality Rifle Plates are now available in Nashville and we have just about every kind available on the market today.
IED Awareness Training for companies is part of an overall threat and vulnerability assessment
IED Training by Training Center Pros brings real world experience to the War Fighter.
Counter IED Training for EOD and Bomb Squads only is available at Training Center Pros or at your location.
Advanced IED Electronics is a 3 or 4 day class designed for EOD Techs to have a complete understanding of IED and WMD components and fuzing.
Sensitive Site Exploitation Training gives the attendee thorough understanding of IED's in a hostile SSE environments
IED Forensics Training gives you the post blast/post RSP ability to connect the dots on the intel side of counter IED.
IED Recognition for K9 Handlers is the training that validates your procedures to management and stakeholders.
Active Shooter Active Bomber training is now available in the Nashville area as well as at your location by appointment.
Counter Terrorism Training packages are available to Military, LEO's and civilian to better prepare you for going live.
HEMCON Training is essential if you're working in Harm's Way.
Need a UXO HAZWOPER or HAZWOPER Refresher? Training Center Pros is an EOD IED and UXO company
Your SDVOSB HAZWOPER provider is Training Center Pros, Inc.
Complete your 40 hour HAZWOPER training online. UXO Techs can contact us for special pricing.
8 Hour HAZWOPER Refresher training is now online and in person with SGC Group
HAZWOPER 8 Hour In Person Training Nashville is conveniently located near the I-24 and I-40 interchange.
Need the 8 Hour HAZWOPER Supervisor to advance to your next position? Don't take time off to do the course. Do it online in your own time.
Knowing how to do a Navy Diver Neurological Exam is good to know even if you're not a US Navy Diver.
Having an IED Search Team for your special event or even on call could be all that is between you and success or failure.
EOD Jobs are now available through Training Center Pros. Be sure to visit us often for our Tech Jobs postings
C-IED jobs are available for those with specific qualifications meeting the employer's as well as the clients needs.
COIN Jobs are available for current TS/SCI and recent (2010-Present) AFG COIN experience.
If you are looking for uxo opportunities, Training Center Pros can help. We are an EOD, IED and UXO company.
Need a Glock 19 Review before making an investment. Get it here with TC Pros
UXO opening with Training Center Pros, an EOD, IED & UXO company.
UXO Jobs OCONUS are Available at RONCO and other companies
Cyber Terrorism jobs are available. Find out if you're qualified and what opening are available.