C-IED Jobs



---
 CVE Service Disabled Veteran Owned Small Business
UNIQUE ENTITY ID NB2RPSSAB614
DUNS 032583797 CAGE 6VW15

---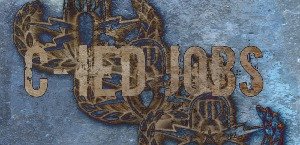 C-IED jobs are available for those with specific qualifications meeting the employer's as well as the clients needs. Enter one or more of your qualifications in the "What" box below to see what's available.

These are general requirements that you will be facing when looking for C-IED jobs:
Assess current capabilities and make recommendations necessary to improve preparedness to deter, prevent, and respond to bombing related terrorists attacks.

Support multifunctional site assistance and vulnerability assessment teams in the conduct of onsite surveys of capabilities and provide ensuing gap analysis with recommendations for improvements in preparedness programs, personnel, equipment, training and funding priorities.

Provide technical and engineering expertise in OBP's research and development of requirements for new and innovative technical bombing countermeasure and protective measure solutions to the IED threat.

Apply their specific expertise in functional areas including, but not limited to: public safety bomb squads; dive; explosive detection canine; Special Weapons and Tactics (SWAT); CBRNE and Competitive Assessment Research teams.
These are the qualifications that employers are looking for:
Minimum SECRET; may require upgrade to TS/SCI

Bachelor's Degree with a total of at least 7 years relevant training, education and experience in one or more of OBP relevant functional areas.
NOTE:  Don't be run off by the BS requirement because that's exactly what it is.  These ads are written by people with degrees that have no real-world experience, especially to be looking at this page.  If you feel you're qualified, go for it! 

Multifunctional experience preferred.

CBRNE specific analysts require bomb disposal or explosive ordnance disposal (EOD) qualification with formal DoD, National Law Enforcement, Federal, State or local CBRNE training certifications preferred.