HEMCON Training
---
 CVE Service Disabled Veteran Owned Small Business
UNIQUE ENTITY ID NB2RPSSAB614
DUNS 032583797 CAGE 6VW15

---
HEMCON Training is essential if you're working in Harm's Way.  You lived through the incident that caused the trauma.  Now you need to know how to stop blood loss.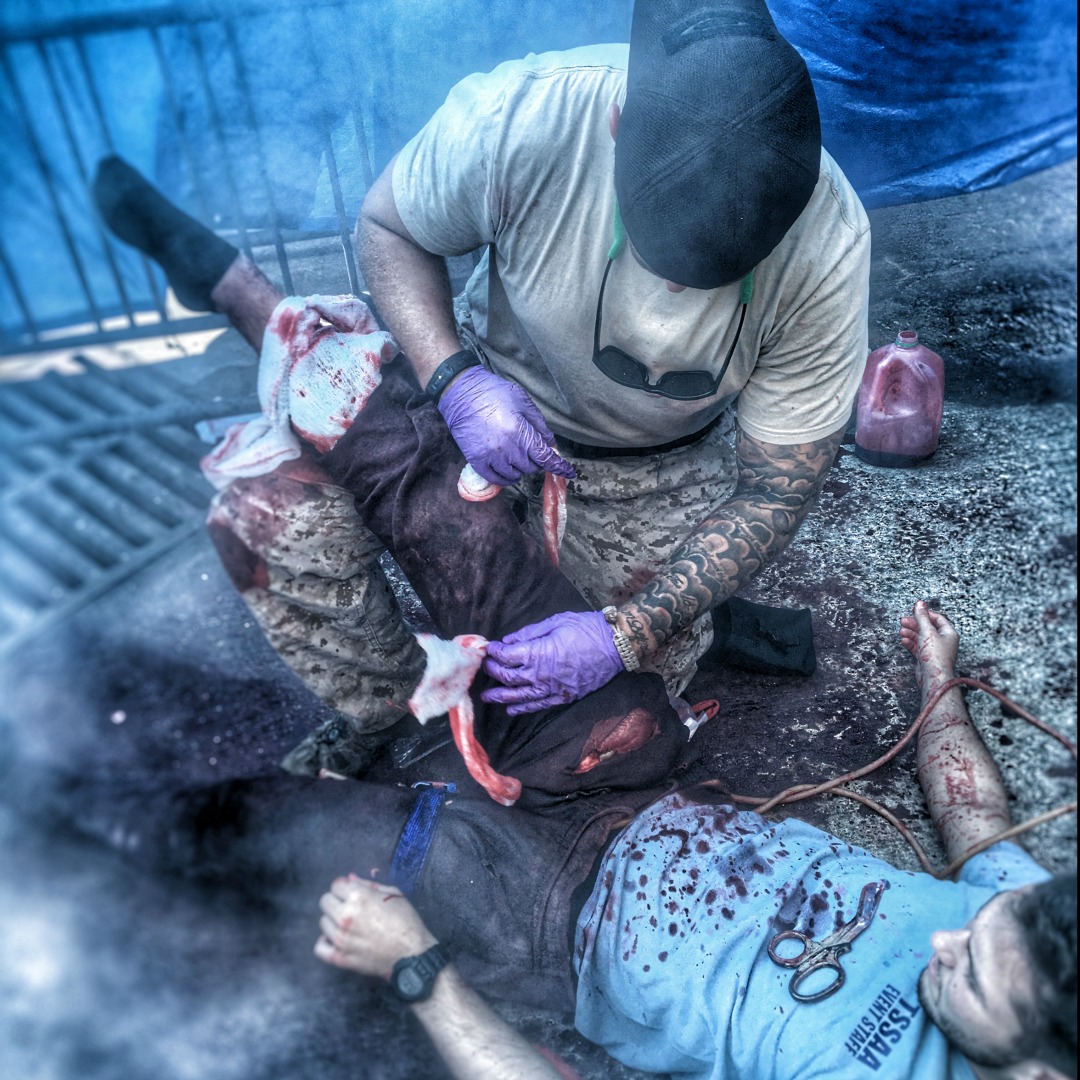 "You have the rest of your life to fix your problem."  If your problem is massive blood loss, you don't have much time.
Whether you're administering self-aid or buddy-aid, you need to be familiar with the gear that you have and how it works under extreme conditions.  What if you don't have your tourniquet on your body? What if there are multiple injuries across multiple people?  What if you're losing blood and the bad guy(s) is still shooting?  
Get in the fight and stay in the fight.
Hemorrhage COI Details
HemCon Training is a unique insight in learning lifesaving techniques used and combat tested by military/ first responders in day to day operations.
We also believe that the best defense is having a strong offense so attacking the mindset and preparing yourself to protect you or your family in what can possibly be one of the most valuable few minutes of your life.
This class is not only tailored to the responsible gun owner but can also apply to the everyday individual, we know that first responders do amazing at their job but you will learn in this class sustaining a life-threatening injury the clock is not on your side. 

The Hemorrhage COI is based on Crawl, Walk then Run format to ensure everyone comes up together.  Even if you're an experienced Medic, you'll benefit by jumping back into this high-intensity training.
Here's what you get when you attend this course:
·       Mindset and situational awareness
·       Basic Anatomy and Physiology
·       Different types of life-threatening hemorrhage
·       Interventions to stop life-threating hemorrhage
·       Familiarization of different types of tourniquets
·       Plenty of practical application from instructors that have real world experience
·       Trauma lane at the end that will truly test your skills with simulated blood
Where and When
Training Center Pros, Inc and EOD-Gear.com present HEMCON Training at an introductory rate of $25 to break-in the new training facility located at 1029 Elm Hill Pike Nashville, TN 37210.
The training will be 4 hours running from 1600-2000 on Thursday March 23, 2017
The training will be broken down into 2 hours of classroom followed by 2 hours on ear-splitting, high-intensity trauma care.
What You'll Need for HEMCON Training
Clothes you don't mind getting bloody
Bottle of Water
Notebook and Pen
Towel
What We'll Provide
Combat-Proven Instructors
A great facility
Great coffee
Water
Snacks
All the Gore and Blood you can stand
High-Intensity Training
Certificate of Completion
If you work in Harm's Way or are new to carrying a firearm, you'll learn how to treat life-threatening blood loss in an extremely stressful environment.
The cost of this course is an incredibly low $25.  About half of what you would spend on a round of shots.
Space is limited!  We are limiting this special event to 16 attendees.
To register for the class and pay by credit card, click HERE.
Have additional questions?  Give us a call at 877-363-2626.