Inert Explosives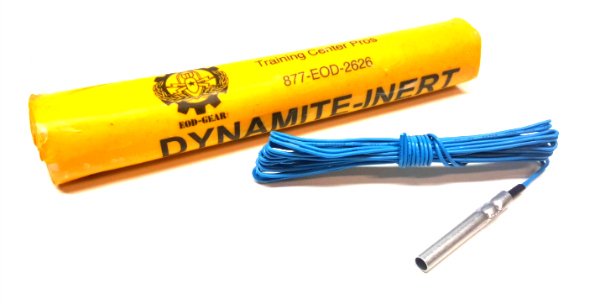 Inert explosives are now being supplied by Training Center Pros Inc. through our online catalog EOD Gear. 

---
 CVE Service Disabled Veteran Owned Small Business
UNIQUE ENTITY ID NB2RPSSAB614
DUNS 032583797 CAGE 6VW15

---
Yes, there is a cost effective solution to your inert explosive needs!

After making IED Components available, our customers asked if we could make inert explosives for their current training scenarios.
Custom Printed Inert Dynamite
Not only will we supply the inert explosives, we will Custom Print what you want on the explosives.  Minimums apply but it's within reason. 
Raven's Challenge, Cobra Gold, Blue Harrier and other trainings can now have branded explosives to use and to give to the participants as part of a trophy.  Who doesn't want some custom bang to sit along side all the challenge coins?
You can go straight to our EOD Gear catalog to purchase your Inert Dynamite or you can get a quote by filling out the form below. 
Be sure to check out all of our Inert Explosives by Clicking Here.
Rumor has it we will be bringing our K9 Training Explosives in the near future.