JIEDDO Openings
---
 CVE Service Disabled Veteran Owned Small Business
DUNS 032583797 CAGE 6VW15

---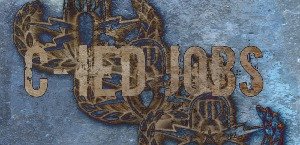 There are JIEDDO openings for available for permanent location in VA with OCONUS Deployments.

JIEDDO is looking for permanent fills in Reston, VA with OCONUS deployments.
Base pay is in excess of $100,000.
OCONUS pay is $800 per day.
Candidate Requirements:
Bachelors Degree and 15 years experience.
No former JIEDDO employees are being accepted due to JIEDDO policy.
Please submit your cover letter, resume/CV with clearances.
Details:
Candidates will use their 5+ years (junior) or 15+ years (senior) experience to research, compile, integrate, and disseminate all-source data focused in Attack-the-Network mission sets to counter the IED problem-set in response to national and theater intelligence priorities within the United States Central Command's (USCENTCOM) Area of Responsibility (AOR).
Candidates will perform intelligence analytical activities consistent with JIEDDO requirements, including performing link and social network analysis, geospatial analysis, CIED/COIN analysis, predictive pattern analysis, and responding to requests for support.
Position may require deployments to Afghanistan, or other areas of the world for durations of 6 months or more.
You must have a current TS/SCI to qualify for these positions.
We need Multi-Discipline Intelligence/General Military Intelligence/All Source Intelligence Analyst. The Analyst participates in production, indications and warning, collection management, targeting, imagery, network analysis, counterintelligence, counter-terrorism, information operations, foreign disclosure, international engagements and threat analysis. Initiates and conducts research efforts; plan, coordinate and synthesize research to produce all-source intelligence products/responses. 

Primary Responsibilities
- Develop, coordinate, facilitate, and perform multi-intelligence analysis and fusion in support of CIED efforts and operations integrating national level products and databases to provide an enhanced level of CIED information support.
- Provide analytical reach-back support to forward deployed analysts and units.
- Conduct link chart analysis
- Respond to client's RFIs
- Provide intelligence and forensic expertise and support with respect to munitions exploitation (Weapons Technical Intelligence).
- Conduct asymmetric threat analysis and exploitation.
- Identify intelligence gaps, specify and submit collection requirements to collection manager and analysts.
- Identify significant intelligence trends and propose new or revised analytical efforts to alert leadership to developments and meet customer needs. Analysis may focus on network structures, operational capabilities, technologies, and support to CIED targeting operations.
- Conduct network and social network analysis to identify vulnerabilities within adversary organizations that may be exploited.

Qualifications:
Required Education and Experience
- Mandatory requirement: Bachelor's degree in a related discipline
- 5+ years related experience as an intelligence analyst (Junior)
- 15+ years related experience as an intelligence analyst (Senior)
- Experience conducting CIED analysis
- Experience combating IEDs in Afghanistan/Iraq
- Experience in network and social network analysis
- Experience conducting Irregular warfare, Counter Insurgency, Counter Terrorism analysis
- Experience with geospatial and data mining tools, such as CIDNE, Palantir, Analyst Notebook, ArcGIS 9.3, Tripwire Analytic Capability, M3, A-SPACE, CTKB, and INTELINK
- Excellent research and writing skills are required
- Mandatory requirement: Currently possess an active DoD TS/SCI security clearance
- Formal Training as an intelligence analyst

Desired Education and Experience
- A Master's Degree in a related discipline
- Experience in socio-cultural analysis
- Familiarity with CALEB methodologies
- OIF/OEF deployed experience
- Targeting experience
- Experience within the Special Forces Community
- Education with focus in the CENTCOM AOR
- Training in Weapons Technical Intelligence

Primary Location: United States-Northern VA

Clearance Level Must Currently Possess: Top Secret / SCI(eligible)
Clearance Level Must Be Able to Obtain: None
Potential for Teleworking: No
Travel: Yes, 6 month deployments to Afghanistan about  12-16 months apart
Shift: Day Job
Schedule: Full-time
Are you interested? If so, please include current relevant All Source analysis combating IEDs and Social Networks, all degrees, certifications software/platforms and networks you are able list. Go back as far as you can and include ALL and anything to do with Intel/Ops.