IRTB Training Nashville
---
 CVE Service Disabled Veteran Owned Small Business
DUNS 032583797 CAGE 6VW15

---
IRTB Training Nashville and the Mid-South is now available at Training Center Pros.
If you're in Nashville and are looking for the Incident Response to Terrorist Bombing, look no further!  The IRTB is offered at No Cost and is certified by New Mexico Tech University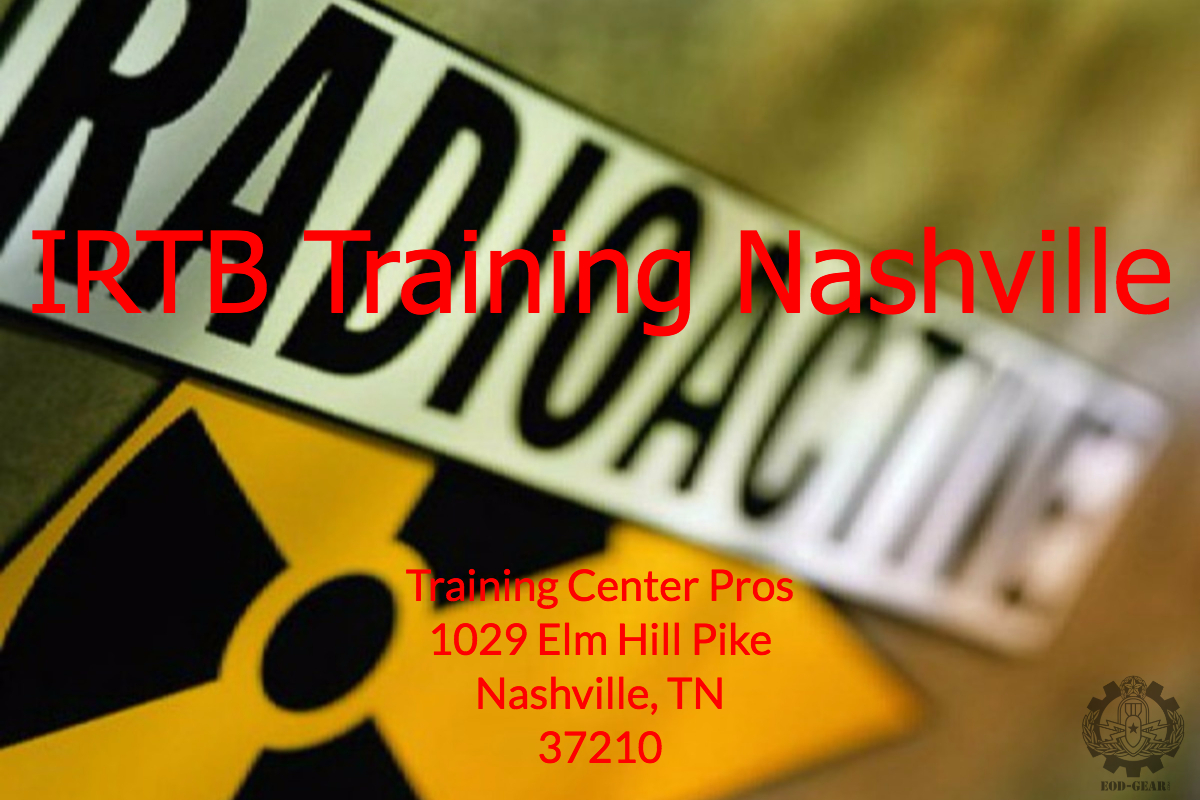 The IRTB Training is not designed to make you a member of a Bomb Squad or qualify you as an EOD Tech.  
As an Emergency Responder you will learn how to identify, prevent and participate in actions involving energetic materials such as military ordnance and homemade explosives used in terrorist devices. 
IRTB Training Nashville Course Objectives
Describe components, interactions, and physical phenomena associated with explosive events
Describe appropriate actions for executing safe and effective response to bomb threat and suspicious item incidents
Perform critical response actions during pre- and post-detonation incidents involving terrorist use of energetic materials (explosives and incendiaries)
Use techniques to prevent and/or deter terrorist attacks involving energetic materials
Understand the destructive potential of energetic materials that may be used in terrorist attacks
Present the course's awareness-level training
IRTB Training 
Prerequisites
United States citizenship
Actively employed or volunteer member of a first responder or emergency management agency
Assignment or identification for assignment to a position responsible for conducting WMD training; developing plans, policies, procedures and tactics to govern response; providing specialized response support during WMD incidents; or coordinating initial response to a WMD incident
Sufficient tenure remaining in their current or future position to allow for the application of course material upon their return
For personnel who desire trainer certification, completion of an instructor training program, and/or documented experience as a trainer
Required prerequisites must be verified by the participant's department at the time of application
Picture ID, preferably one issued by their department, must be presented to instructors prior to the start of instruction
About Training Center Pros
Training Center Pros is a Service Disabled Veteran Owned Small Business that specializes in EOD/IED Training and Gear.
Located at 1029 Elm Hill Pike Nashville, TN 37210, we are located within 6 miles of the Nashville International Airport-BNA just east of Nashville on I-40.
Our electronic training facility has the capability of holding at least 50 attendees.  
In addition to our electronic classroom training facility, we have open bay space to conduct all kinds of trainings including the use our our Rappelling and Fast Rope Tower located inside of our warehouse.
All registered attendees will be allowed to tour our facility and take advantage of discounted pricing on our high end tactical and EOD Gear.  To see our line of gear, please visit our online catalog EOD Gear.
To sign up for IRTB Training Nashville, fill out the form below and we'll contact you about upcoming dates and times.