Cyber Terrorism Forensics Training
---
 CVE Service Disabled Veteran Owned Small Business
DUNS 032583797 CAGE 6VW15

---
Cyber Terrorism Forensics Training gets you the certifications you need to keep you in the fight and on your way to making great money.
Maybe you're already in the terrorism fight and are looking for a way to continue the fight without taking a physical beating or having to travel OCONUS.
Picking up the right certifications puts you in the driver's seat to making a great career while taking the fight to the terrorists and others that are attacking our network here at home.
At Training Center Pros, you can now pick up the top certifications you need to make the move.
Our training certificates are bundled for your convenience so you know exactly what you're getting and why you're getting them.
Our Cyber Terrorism Forensics Training Bundles include:
CompTIA Advanced Security Practitioner (CASP)
Approved by U.S. Dept. of Defense to meet IA technical and management certification requirements
Chosen by Dell and HP advanced security personnel
Globally recognized CompTIA name
Vendor-neutral
If you're looking for a title like IT Specialist, InfoSec, Risk Manager/Analyst, Security Architect, ISSO, Penetration Tester or Ethical Hacker, get in on CASP.
IT Cyber Security Certification Bundle
This certification bundle is a heavy hitter getting you 3 top certifications that can get you in excess of $100,000 a year!
CISA - Certified Information Systems Auditor

CISM - Certified Information Security Manager

CISSP - Certified Information Systems Security Professional
Add these credentials on the backside of you name and you're well on your way to accomplishing your professional and personal financial goals.  Click here to request more information.
Cyber Security & Forensics Bundle
Everyone knows we're getting hacked by state sponsored intel agencies as well as terrorists looking to crash our infrastructure.  If you like getting into places you shouldn't be, then these are the credentials you'll excel with.
CEH - Certified Ethical Hacker
Computer Hacking Forensics Investigator
Just sounds like fun, you're making great money but wearing a white hat.  Click here for more details.
Computer Hacking Prevention Bundle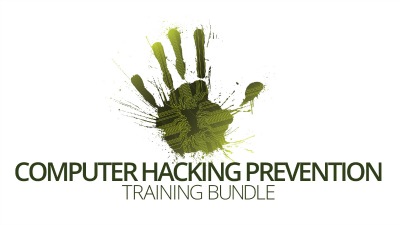 A bit sideways from our Cyber Security and Forensics Bundle, the Computer Hacking Prevention Bundle gets you ready to stop or at least mitigate hacking threats vs testing with the CEH qualification.
If you're ready for a change
All you need to do is let us know which training and certifications you're interested in and we'll get you all the information you need to take the fight to the bad guys.
Corporate Accounts
If you have multiple employees that need any of these certifications, please let us know.  We are able to set up your training courses branded to your company and work with you on pricing based on the number of attendees.