Commercial Diving Jobs
---
 CVE Service Disabled Veteran Owned Small Business
DUNS 032583797 CAGE 6VW15

---
Review US Navy Diver Neurological Exams

Looking for Commercial Diving Jobs in the US or Open Waters? Training Center Pros is looking for qualified commercial divers that are professional, enthusiastic and work hard.
Our requirements include, and are not limited to, military or civilian training. Training Center Pros provides an opportunity for divers to work in a variety of underwater fields such as: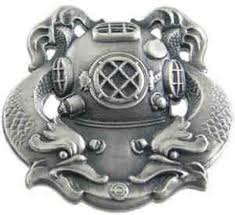 Underwater UXO
Ships' Husbandry
Salvage
Hydrographic Surveys
Underwater Inspector
Security
Technical Repair
Training Center Pros takes pride in maintaining the highest quality of industry standards. We meet or exceed all Association of Diving Contractors International (ADCI), Occupational Safety and Health Administration (OSHA), and Army Corp standards.
Insuring that personnel are screened and properly trained before the work begins is just one of the many guarantees you will receive with us. Training Center Pros takes pride in knowing that you are receiving the best product possible.
We are currently interested in divers that are trained in one or all of the following areas:
Surface Supplied
Mixed Gas
Drager
Underwater Welders
Underwater NDT Welders
Diver Life Support Systems Technicians
Chamber Operators
Inside Tenders/DMT
Dive Supervisors (SCUBA, Mixed Gas, Air)
Our diverse capabilities from land and sea operations to training, can provide you an exciting career path that you didn't know existed.
Even though our primary focus is on underwater and surface UXO, you don't have to be an EOD or UXO Tech to apply with us.
Training Center Pros is Service Disabled Veteran Owned Small Business that specializes in IED's and Weapons of Mass Destruction training as well as UXO both on land and underwater.
Our customers include DoD, DHS, DOE, Army Special Forces, DEA, SPECWAR, EOD commands, Law Enforcement agencies and private companies.